Home | Previous Day | Next Day | Archives | Filed in Brooklyn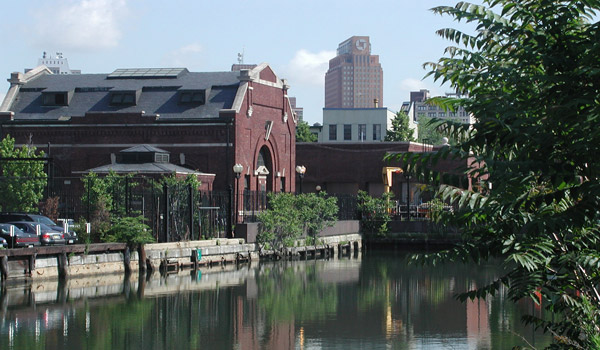 the Gowanus canal. Brooklyn, New York. (A cynic would joke that the water is so reflective because of mercury.) The red building is a pumping station, built in 1911. More on the canal's history at the link...
Copyright © 2004 Frank Lynch.
---
Me: Frank Lynch
Home
(Current commentary)
Email:
frank dot lynch2 at verizon dot net